Garden Path's onsite tasting room at the Port of Skagit in Burlington, WA is open Mondays, Wednesdays, and Thursdays from 2pm-6pm, Fridays 2pm-7pm, Saturdays from 12pm to 7pm, and Sundays from 12pm to 6pm. Our products are available on draft and in a variety of formats, from 375ml bottles to 1.5L magnums as well as growler fills.
Please note, due to our licensing, only adults 21 and over are allowed in our tasting room, bottle shop, and beer garden.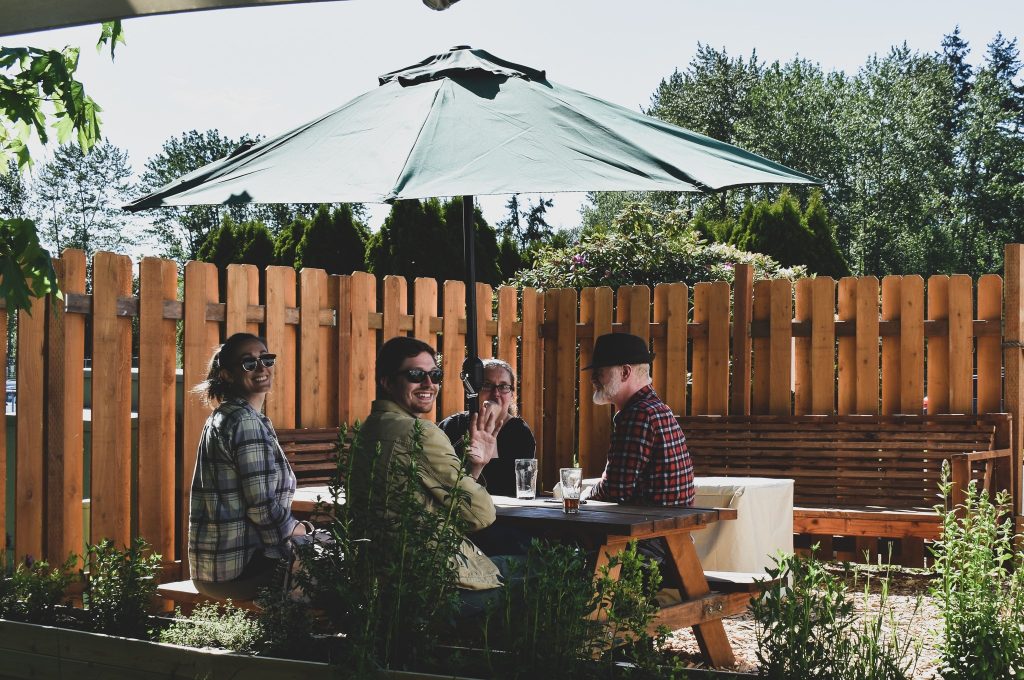 The Bottle Shop at Garden Path
Over 400 bottles from around the world!
We run a carefully-curated bottle shop featuring beer, natural wine and cider from some of our favorite producers both local and international—some of which aren't found anywhere else. Stop by to browse or order for pickup or local delivery from our online store.
A 5% discount is available to mixed case purchases (any 12 items–multipacks count as one item). Prices do not include sales tax. 
Orders for local delivery (within 15 miles) must be a minimum of $25, and $75 for distances farther than 15 miles. Please note that we also charge $5-$15 for delivery, depending on distance. This allows us to pay our employees fairly. We thank you for your business!
Garden Path's tasting room and bottle shop are 21+ only and dog friendly. Please maintain current health guidelines for social distance and mask use. While we do not have onsite food service, guests are welcome to bring in their own!